Connect with Althoff Parent Ambassadors!
We know that searching for the best fit school for your child can feel like information overload. To help you learn more about the Althoff experience, we invite you to connect with some of our current and past Althoff parents listed below. They're excited to answer questions you have about what it's like to be a parent of an Althoff student and what makes our school special! Click on the parent profiles and select who you'd like to reach out to!
Em Vosse
Where does your family reside? Belleville, IL
Grades of Children and their Interests/Extracurriculars:
Our son, Ben, is the third generation to attend Althoff Catholic High School. As a sophomore, ACHS has already given him many experiences such as service groups like Belleville Achieves Strength in Character (BASIC) comprising of students from all 3 Belleville high schools and Rotary. He also plays soccer and baseball.
We have 2 children, still in grade school, who will be part of the ACHS class of '29 and '32.
ABOUT ME
Since enrolling our son at Althoff in 2021, I have served on the Gala Fundraising Committee and as a member of the Parents and Friends Club (helping with holiday decorations, cleanup days, and trivia night). It is an honor to give back to the school that gave me so much. I want to ensure the spirit and heritage of Althoff Catholic remains for future generations because I know the friendships and sense of community last a lifetime.
CONTACT INFORMATION
Em Vosse
ej.vosse@gmail.com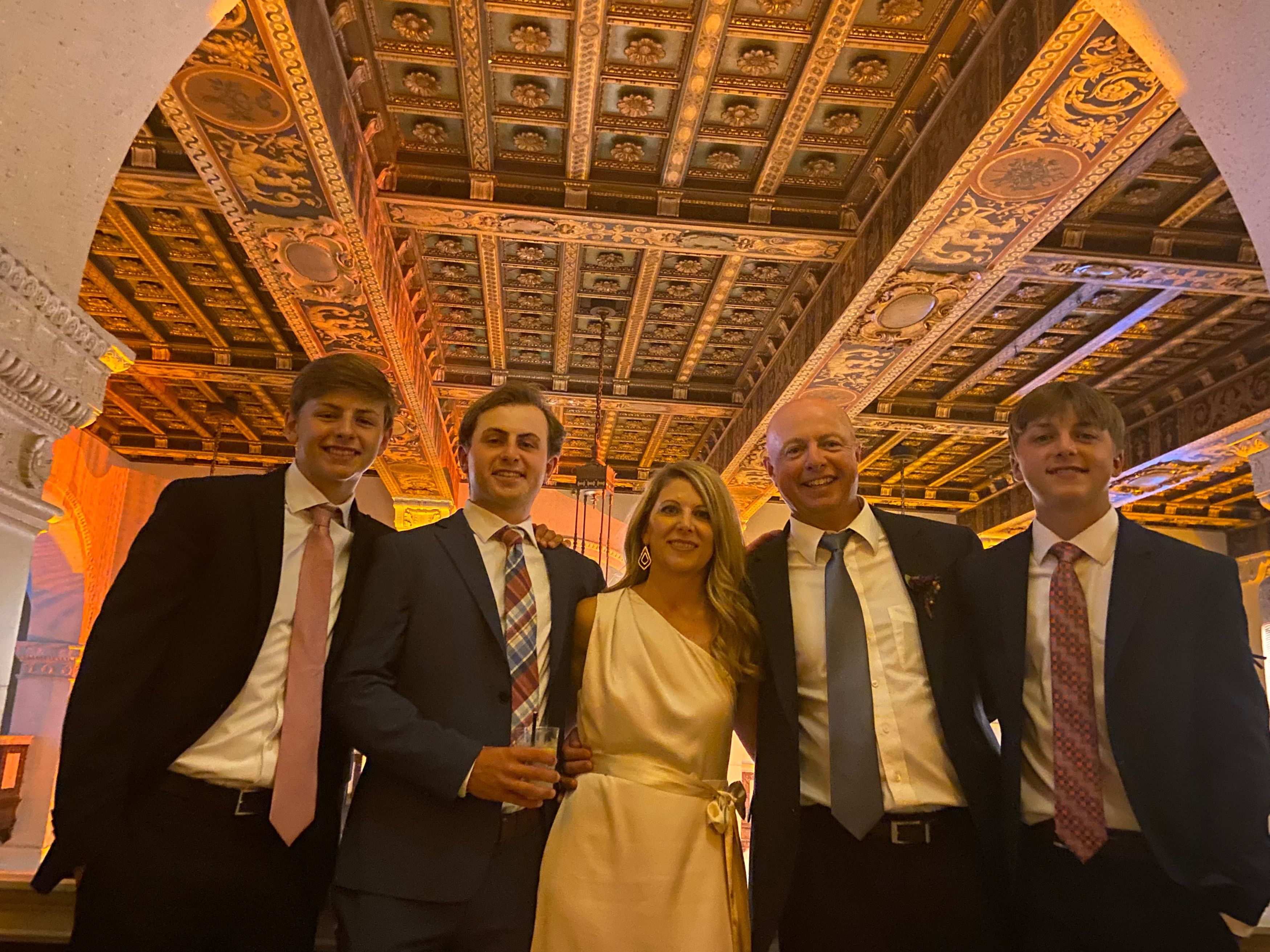 Heather Bruening
Where does your family reside? Caseyville, IL
Grade(s) of Child(ren) and their Interests/Extracurriculars: 11th and 12th grade and 2020 Althoff graduate who is a junior in college. They are involved in golf and graduate played basketball all four years. They are National Honor Society members and volunteer when needed.
First Year Enrolled at Althoff: 2016-2017
About Me
​I have been an Althoff parent for 7 years. I am currently on the School Board, the Gala Committee, Boys' golf coach's administrator's assistant, and the Teachers/Staff Appreciation Co-Chair. I also enjoy volunteering in the Candy Store and football concessions. Volunteering is a great way to meet students, teachers/staff and parents in our Althoff Family. When I'm not volunteering, I enjoy watching my boys play golf.
Contact Information:
​Heather Bruening
hbruening5@hotmail.com
618-830-6328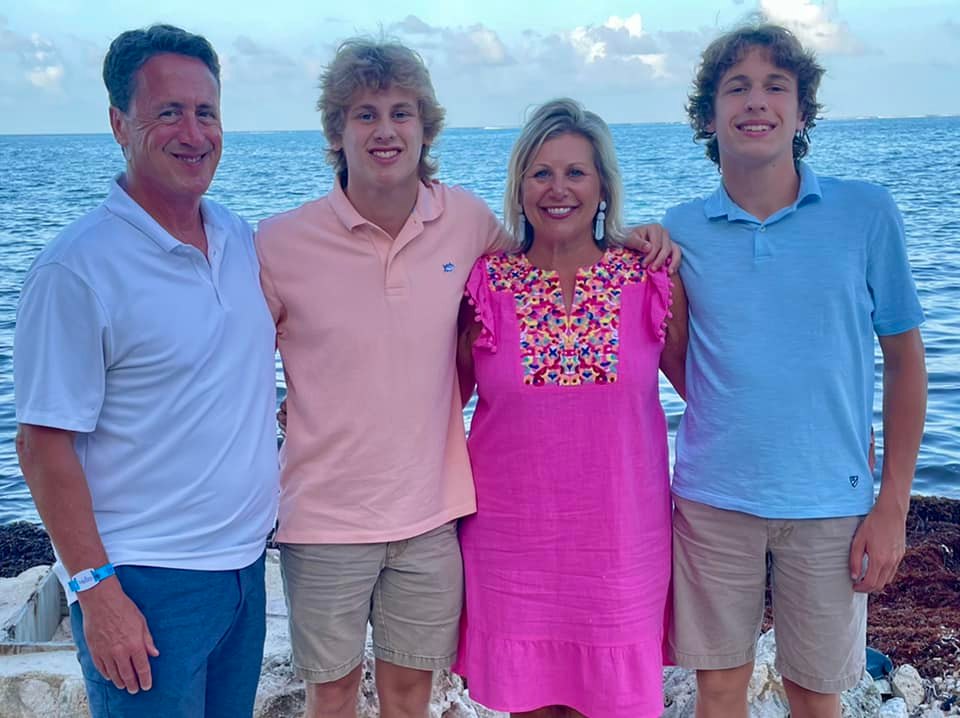 Angie & John Hiller
Where does your family reside? O'Fallon, IL
About us
We are John and Angie Hiller, and we are very excited to be a part of the Althoff Mentor Program. First, a little bit about ourselves. John is a proud ACHS Alum, Class of 1985, we live in O'Fallon and are members of St. Nicholas Parish. We have 2 boys, Jack is an official Althoff Alum class of 2022 and Sam is Junior, Class of 2024. Sam is currently on the Cross Country and Track teams, and Jack was on the basketball and baseball teams through his sophomore year as well as a 4 year member of Cross Country and Track. Both of our boys have been active in several clubs, including Student Ambassador, FCA, NHS, Student Council, Sacristan, St. Vincent DePaul, and Belleville CEO. Althoff has plenty of activities to keep students busy throughout their high school career!
John and I are both active with the Parents and Friends Organization as well as the Althoff Gala. There are also many ways for parents to get involved, which we have both found very rewarding.
If you ever have any questions, please feel free to reach out to us. We would be happy to answer any questions- we had plenty our first year at Althoff, especially before school started. I think you will find that everyone from the Staff to the students to the parents are very helpful.
Contact Information
John Hiller- jphiller1967@gmail.com
Angie Hiller- angiehiller88@gmail.com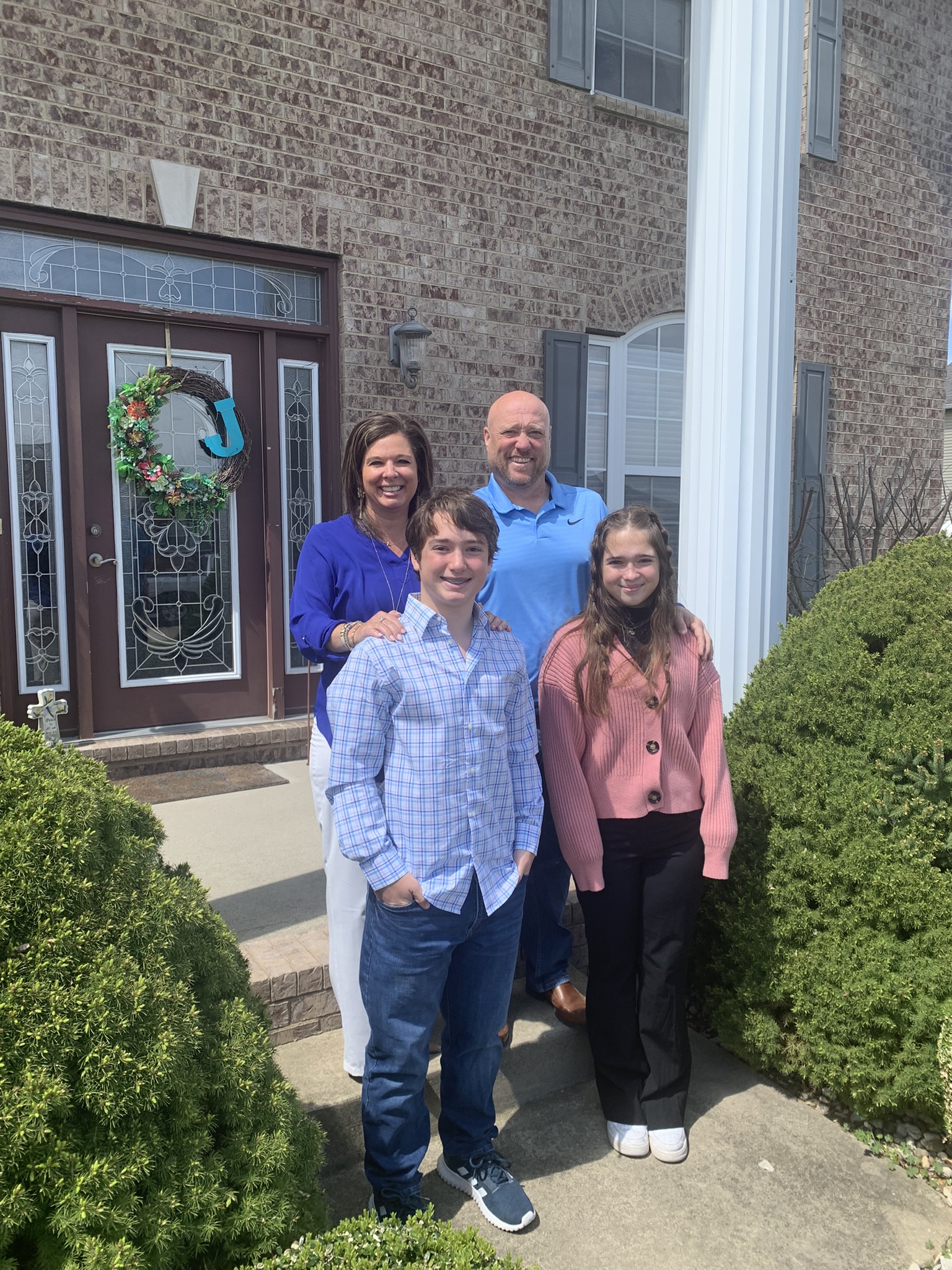 Bridget Jacquot
Where does your family reside? Swansea, IL
About Me
My name is Bridgett Calhoun-Jacquot and I want to welcome you to Althoff Catholic! I will be here to answer any questions you have or find the person that can answer your questions as I understand coming into freshman year or transferring to a new school can be difficult at times to navigate. I first want to introduce myself. I graduated from Althoff in 1992, my husband Adrian graduated in 1994, my daughter Ava is currently a Junior at Althoff, and my son will be joining the Crusader family next year as a freshman. During my years at Althoff I was a cheerleader, ran track, and participated in many of the clubs. My husband played football, basketball, and baseball and my daughter Ava is a cheerleader, plays golf and is involved in the many clubs Althoff has to offer including being a Student Ambassador, BASIC, student council, and rotary. Also, my Dad, Gary Calhoun, has been involved with Althoff for almost 40 years - not only sending all three of his kids to Althoff but also serving as a substitute teacher, starting and coaching the Cross Country program for 10 years, and for 30 years is the PA announcer you hear at all Althoff football home games.
Hopefully your son or daughter is excited to be going to Althoff! It is a place of great academics and amazing opportunities to create life-long friendships. Going to a smaller school allows for everyone to know each other and be there for each other - staff, teachers, students all know and support each other.
So this is why I am here. I know the administration at Althoff has you all covered with school schedules, uniform requirements, and daily schedules but some times there are just are quick questions you need answered, such as, when do the kids where their ties? Do kids normally buy lunch? What day do the kids have a late schedule? My child wants to try out for basketball who should I talk to? My child is interested in theatre, what does Althoff have to offer? What clubs are offered? ASK AWAY! And hopefully I can answer right away and if not I will put you in touch with the person.
Contact Information
Bridget Jacquot
bridgecal@yahoo.com.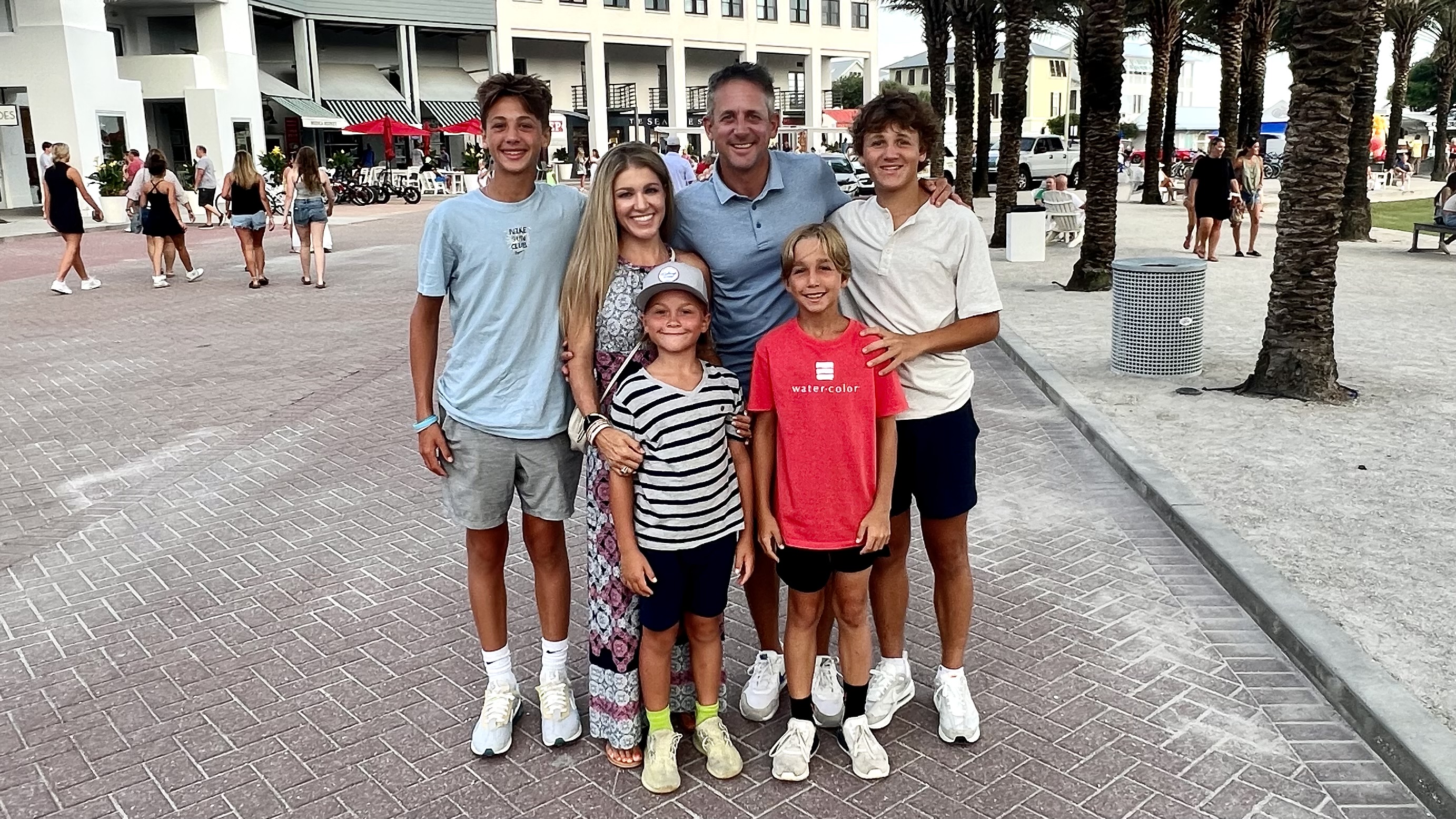 Julie Gilliland
Where does your family reside? Caseyville, IL
Grades of Children and their Interests/Extracurriculars:
Max (11th): ACHS soccer, MAFC Premier soccer team, St. Vincent DePaul at ACHS, piano, guitar, ukulele
Drew (9th): ACHS soccer/volleyball, BASIC, FCA, Crusader Cru, ukulele
Hudson (7th at HTCS, future Crusader): NJHS, Young Vinnies, baseball, soccer, basketball, volleyball, golf
Asher (3rd, future Crusader): unofficial, self-proclaimed "mascot" of the soccer team at ACHS, soccer, basketball, baseball, golf
First Year Enrolled at ACHS: Spring Semester 2021
About Me
My husband, Brett, and I really enjoy being involved at ACHS and appreciate the many opportunities we are offered to connect with the school community. Brett is involved as a mentor with the CEO program which includes many of our ACHS seniors. I enjoy serving on the ACHS school board, Gala committee, volunteer in the Cru Cave on campus and with our amazing Parents and Friends organization. I would be happy to answer any questions you may have!
CONTACT INFORMATION
Julie Gilliland
julieaw20@yahoo.com
(314) 494-2851